Choral and Vocal Music
Concert Chorale – Rehearsals: Monday and Wednesday: 5:00 – 6:15 pm
The Concert Chorale is a non-audition large mixed ensemble open to all students interested in singing at Providence College. this group reflects the diverse interests and talents represented here on campus. The repertoire for this ensemble provides an excellent opportunity to study and perform the widest possible range of a capella and accompanied choral music. In addition, each year the choir will combine with other PC Choirs to perform a major work.

I Cantori – Rehearsals:Monday and Wednesday: 7:00 – 8:15 pm
I Cantori is the premier choral ensemble of Providence College in Providence, Rhode Island. The singers in I Cantori are full-time, undergraduate music and non-music major students committed to innovative and quality performances and community outreach through choral music. Repertoire of the choir includes both a capella and accompanied music from Western and Non-Western vocal traditions.
If you're interested in auditioning for MSC 447, I Cantori please contact the director, Fr. Vincent Ferrer Bagan, O.P.,  vbagan@providence.edu.
Following this rehearsal, the results of the audition process will be posted.
Note: Membership in I Cantori requires participation for the entire  academic year.
Fall Choral Concert  Sunday, November 3, – 3:00 PM
CONCERT REHEARSAL
Friday, November 1, – 6-9 pm
Fr. Vincent Ferrer Bagan, O.P., Director
Visiting Faculty
Smith Center for the Arts G09
402-865-1532
vbagan@providence.edu
Opera/Musical Theatre Workshop
Opera Workshop will introduce students to the complete process of preparation for the performance of musical drama. Through work on scenes from serious and light operas, students will gain experience in musical preparation, development of dramatic characterization, stage movement and blocking, ensemble, and performance. Scenes will be presented in a final public performance at the end of the term.
Elizabeth Heath, M.M.
Interim Coordinator of Vocal Studies
Smith Center for the Arts G11     401. 865-1812
ehealth@providence.edu
Rehearsals: Fall Semester Tuesday 4:30 – 7:00 pm
Fall Opera Workshop Performance  – Friday, December 6, 7 pm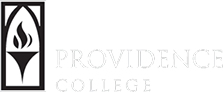 1 Cunningham Square
Providence, RI 02918 USA
Tel: +1.401.865.1000
Academics & Apply