Welcome to the Department of Music!
The Music Department's mission is to foster cognitive, critical, analytical thinking, and aesthetic appreciation through the study of music, and to develop musical performance skills to the highest level of students' capabilities.
The Music Department defines part of its mission to assist students to study, to hear, and to perform music with intelligence and understanding within the spirit of an art that transcends analysis. Courses of study are designed to provide a strong grounding in music history, theory, literature and performance, all, of which, call into practice skills of analytical perception and critical analysis that are necessary for academic disciplines.
https://music.providence.edu/degrees-programs/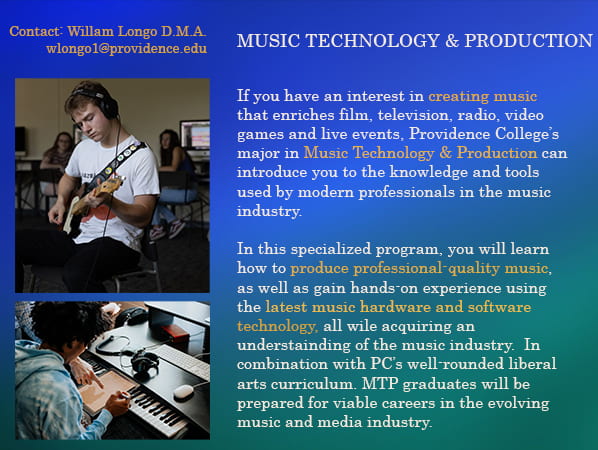 Audition Information
Concerts and Events
Upcoming High School Festivals